Connect
Sign up here for our email newsletter to stay in touch about FRONT news, upcoming programs, and events or to update your email preferences.

Follow FRONT on Instagram, Twitter and Facebook.


Support
We need your help now more than ever to support the recovery of arts and culture. Your contribution will support artists, exhibitions, and educational programs.

*Support FRONT and we'll mail you a gift in return. FRONT is an Ohio non-profit organization and all gifts are tax-deductible as provided by law.


Participate
Join FRONT for upcoming programs, artist talks, workshops, screenings, and events! Click here for our Events Calendar.
Sponsor
FRONT welcomes corporate sponsorships and community partnerships and will work with you to tailor opportunities. Please reach out to Sarah Spinner Liska at info@​frontart.​org to learn more.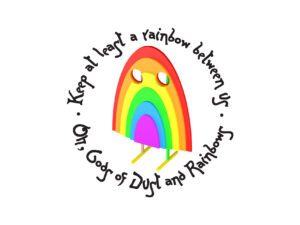 Patrons
Fred and Laura Ruth Bidwell, Toby Devan Lewis, Eric & Jane Nord Family Fund, Richard and Alita Rogers Family Foundation
Benefactors
A G Foundation, Scott Mueller and Kelly Carlton, Dealer Tire, G.R. Lincoln Family Foundation
Presenters
Bob and Susan Immerman, Richard Blum and Harriet Warm, Howard J. Freedman and Rita Montlack, The Falk Brothers Fund, The Char and Chuck Fowler Family Foundation, The Cleveland Foundation, The George Gund Foundation
Donors
Bill Behrendt, Elizabeth Bolman, Yelena Bonacic Boxer, Constance Brines, Jeffry Chiplis, Miro Cimerman, Charles Debordeau, Ted Dick, Leslye Discont Arian, Dunja Donassy, Brian Driscoll, Michelle Droll, Sandy Earl, Howard Freedman, Virginia Garcia, Mary Garvey, Michelle Grabner, Howard Groedel, Sidney Hastings, Dale Heinen, Betty Helms, Sara Hurand, Tony Karman, Teresa Katz, Lisa Kurzner, Eva Kwong, James Lincoln, Liz Maugns, Thomas Melvin, Ellen Moreau, Chinenye Nkemere, Angela Oster, Janice Patterson, Bellamy Printz, Richard Rogers, Joel Saltzman, Donna Simone, Jerry Smith, Reid Smucker, Rolland Standish, Carol Steiner, James Stone, David Tarditi, Carolyn Thompson, Dott von Schneider, Cecilia Wong, Margaret Wong, Barney Taxel, Eunyoung Park, James Stone, Sam Bidwell, Felton Thomas, Jane and James Cohan, Peter Cohen, Michael Gleeson, Felton Thomas, Laura Ospanik, Patricia Mintz, Charna Sherman, Peter and Sandy Earl, Dominion Energy Charitable Foundation, Elie Weiss, Richard Horvitz, The Virginia N. and Randall J. Barbado Giving Fund, Cohen & Company, Barbara Timmer and Catherine Glynn Benkaim