Connect
Sign up for our email newsletter to stay in touch about FRONT news, upcoming programs, and events or to update your email preferences.
Support
We need your help now more than ever to support the recovery of arts and culture. Your contribution will support artists, exhibitions, and educational programs. *Support FRONT and we'll mail you a gift in return. FRONT is an Ohio non-profit organization and all gifts are tax-deductible as provided by law.

Participate
Join FRONT for upcoming programs, artist talks, workshops, screenings, and events!
Sponsor
FRONT welcomes corporate sponsorships and community partnerships and will work with you to tailor opportunities.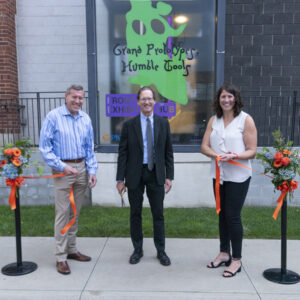 Patrons
The Eric & Jane Nord Family Fund, Fred and Laura Ruth Bidwell, Toby Devan Lewis, Scott and Kelly Mueller, GR Lincoln Family Foundation, Agnes Gund, Richard and Alita Rogers, The Char and Chuck Fowler Family Foundation, Virginia Barbato, The Falk Brothers Fund, The Louis H. and David S. Ingalls Foundation, LeRoy Neiman and Janet Byrne Neiman Foundation, The Nord Family Foundation, The Edwin D. Northrup II Fund, Howard Freedman and Rita Montlack, Richard Blum and Harriet Warm, Yuval Brisker, GAR Foundation, Robert Immerman, Barbara Timmer and Catherine Glynn Benkaim, The George W. Codrington Charitable Foundation, William O. & Gertrud Lewis Frohring Foundation, Eric Hartman-Horvitz and Richard Horvitz, Sarah Hurand, Charna Sherman, Fox Charitable Foundation, Arts Midwest, Sandy Earl, Patricia and Charles Mintz, Hope Hungerford, Frantz Ward, Carmela Guerrero, Irad and Rebecca Carmi